Free Trial for SBIR Recipients
Commercializing your technology? CAV Software uses the Competitive Advantage Valuation method to value your IP. Find out how: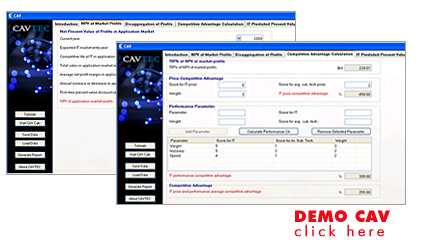 Our trial offer can get you started.

Finished the 14 Day Trial? Order Now at a Discount
Download
Step1: Order a permanent CAV license.
Step2: Go to the download page and download the CAV software. You must enter the new registration key the first time you run CAV.